Black History Month
February is Black History Month and to help celebrate we're going to throw a spotlight on some MWDL collections that highlight some important people, events, and experiences of Black communities in the Mountain West region. Celebrate with us by perusing the collections below!

This collection presenting the experience of African Americans in Las Vegas is a large scale project which led to the formation of the African American Community Advisory Board in Las Vegas, identified important cultural heritage organizations, and created a central portal to access their digitized materials.
We found it well worth the time to sit down and browse through this collection.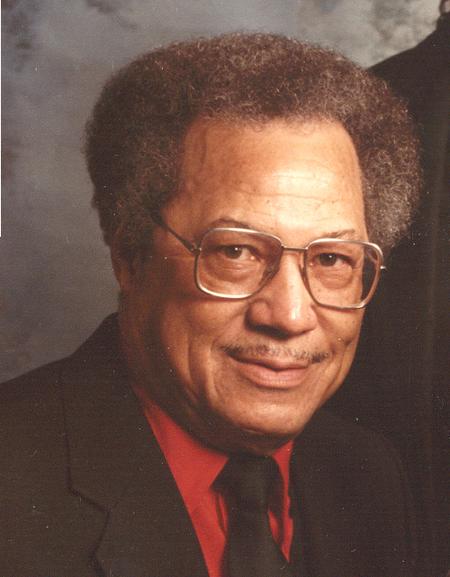 James H. Gillespie was a prominent Utah civil rights leader and World War II veteran. He served as president of the NAACP chapter in Ogden, UT for 33 years and passed away in 2009 at the age of 88 leaving behind a tremendous legacy of activism and struggle. We have found two extensive interviews with him in our collections. The one in the above link was recorded by a student at Weber state in 1971, and there is another performed more than a decade later by the University of Utah Oral Histories Project.
The Interviews with African Americans collection preserves and remembers the lives of people in Utah whose stories otherwise might have gone untold or been lost. The collection exists as a part of the Oral History Institute and includes the stories of many prominent civil rights activists in Utah including Albert B. Fritz and James H. Gillespie. There are 90 interviews in the collection and the stories relayed in each are raw and powerful.
The UN Reno Special Photographs Collections features an impressive array of photographs of Jack Johnson, an American boxer in the earlier 1900's who became the first African American to win the world heavyweight championship, resulting in racial tensions and leading to the "fight of the century" wherein James J. Jeffries came out of retirement to fight him. Johnson's win over Jeffries caused race riots to erupt across the nation that night (the 4th of July 1910) as white Americans felt enraged by the defeat. Johnson continued to play an important role in events until his death in 1946.